News
25/02/2019
15:10
22152
Captain of the KVN team "Narts from Abkhazia", Abkhaz and Russian actor and director Timur Tania joined the ranks of the members of the World Abaza Congress.
Said Bargandzhia
The main Abkhaz humorist, captain of the KVN team "Narts from Abkhazia", the star of the TNT Russian entertainment channel and director Timur Tania became a member of the World Abaza Congress.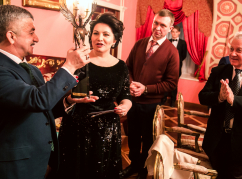 Opera diva Khibla Gerzmava became a member of the World Abaza Congress
Commenting on his membership in the WAC, Timur Tania noted that being a member of the Congress means being an active participant in ongoing projects aimed at preserving and developing the Abkhaz-Abaza people.
"The most valuable thing we have is our culture. Everyone at his own level is obliged to contribute to the preservation of our national identity, and thus pay tribute to his homeland for the fact that he has been brought up and made successful," he said.
Tania believes that the development of a distinctive culture is directly related to the preservation of the ethnos.
"The important factor is the continuity from generation to generation. If this cultural thread breaks, then the ethnos itself is lost. And this is a loss for the whole world," the new member of the Congress noted.
The actor believes that one of the main tasks of the WAC is to preserve the foundations of the Abkhaz-Abaza identity, all that "makes the Abkhaz-Abaza people really rich: language, traditions and culture."
"This is what makes us different from other nations and makes us part of a large family of nations of the world. Having learned about our rich traditions and ancient culture, people from other countries will definitely want to see everything with their own eyes and reach out to us. This is a big job, but the Congress can do it," added Timur Tania.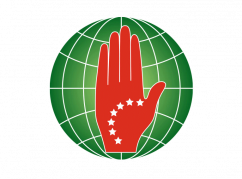 The procedure for admission to membership in the Congress
Any member of the Abkhaz-Abaza ethnic group can join the World Abaza Congress. To do this, you must fill out an application on the official Congress website and send an e-mail to info@abaza.org or submit it to one of the regional branches of the WAC.
Timur Tania was born in 1980 in Sukhum. In 2005, being the captain of the KVN team "Narts from Abkhazia", he became the champion of the Major League of the KVN. The actor gained particular popularity due to the main comedy roles in television humor projects of TNT "Friendship of Peoples" and "Once in Russia".
Timur Tania graduated from the Higher Courses of Scriptwriters and Directors in Moscow and in 2018 made his debut as a director in the comedy film "Thank you grandfather for the victory".